Rhiannon Bosse Celebrations
October 23, 2017
Earlier this year, the new Rhiannon Bosse blog launched. It was a wonderful celebration!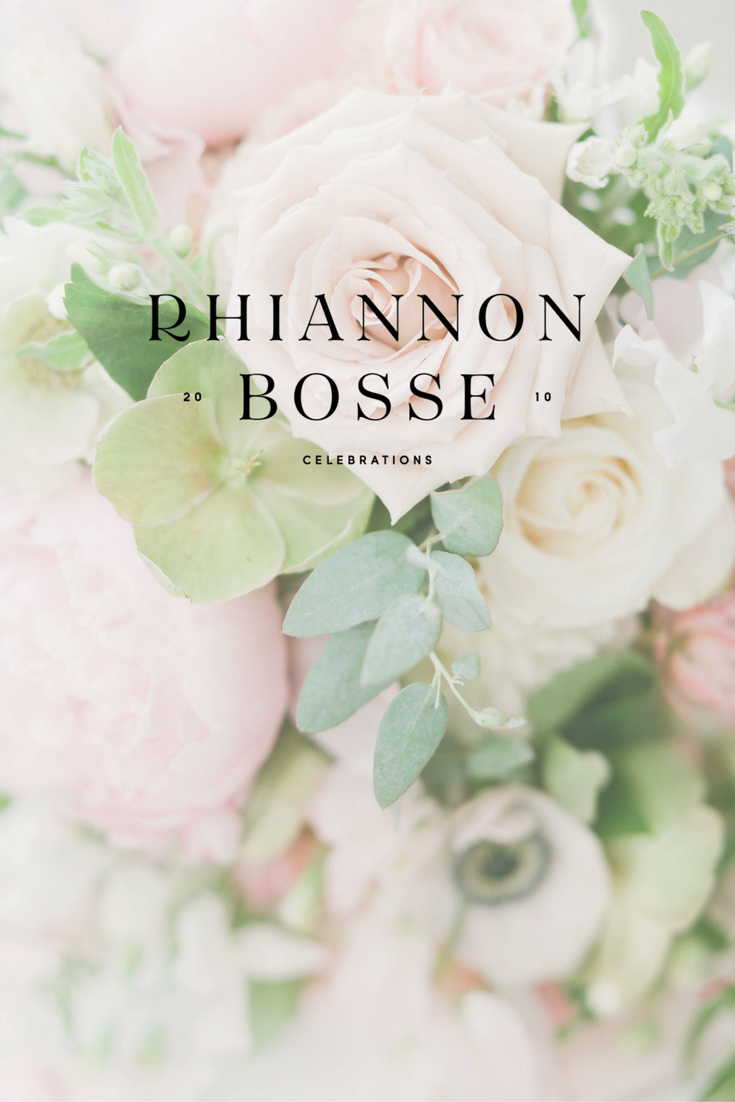 But today! Today our sister site launches, the new home for Rhiannon Bosse Celebrations.
It's been a labor of love to launch this site since making the decision in January to change my company from Hey Gorgeous Events to my own name. January marked the start of a months-long period of sickness which made a lot of this year really difficult for me. After getting sick, we had an unexpected yet joyful start to wedding season with this celebration, then our big Rhiannon Bosse brand and blog launch in May which corresponded with what ended up being the finale chapter of Trouvaille. From there we continued a whirlwind wedding season that took us from Pennsylvania to Italy, and west Michigan to Georgia. In late July my health began to drastically improve (thank goodness) and it was then this website really started to take shape as I found much needed clarity on where my business would be headed next.
The website is the official homebase for the wedding planning, production, design and management facet of the Rhiannon Bosse brand. Potential clients can now see our update portfolio, read about the layered services we offer, watch a behind the scenes video from one of our favorite past events, and enjoy much more about the value we have to offer with our team's almost three decades of combined experience. It sounds bold but we are really an incredibly hardworking and talented team. I'm always so amazed at the work my team does and how wonderfully in sync we are together on the job. My hope is that this is evident from the new site and clear to potential clients looking for a one of kind wedding planning team in Michigan and beyond.
We have two spots left for 2018 weddings and are looking forward to meeting new clients to fill those spots. If you or anyone you know are looking for assistance planning any private estate weddings or tented affairs, we would be delighted to offer a complimentary call to see if we're a fit. The new website is so simple and streamlined yet jam packed with everything you need to know about the Rhiannon Bosse Celebrations brand and approach. I'm thrilled to have it now live for the world to see.
And what launch is complete without a fun giveaway to celebrate! I'm offering up a box of goodies to one lucky winner, full of a few of my favorite things. From a new Simplified Planner, some of my favorite all natural health products, and a few other fun gifts, I hope this package blesses someone and brings much happiness to someone who is alongside us in celebration this week.
And here's a screenshot of the finished site done by Love Inspired. It's so beautiful!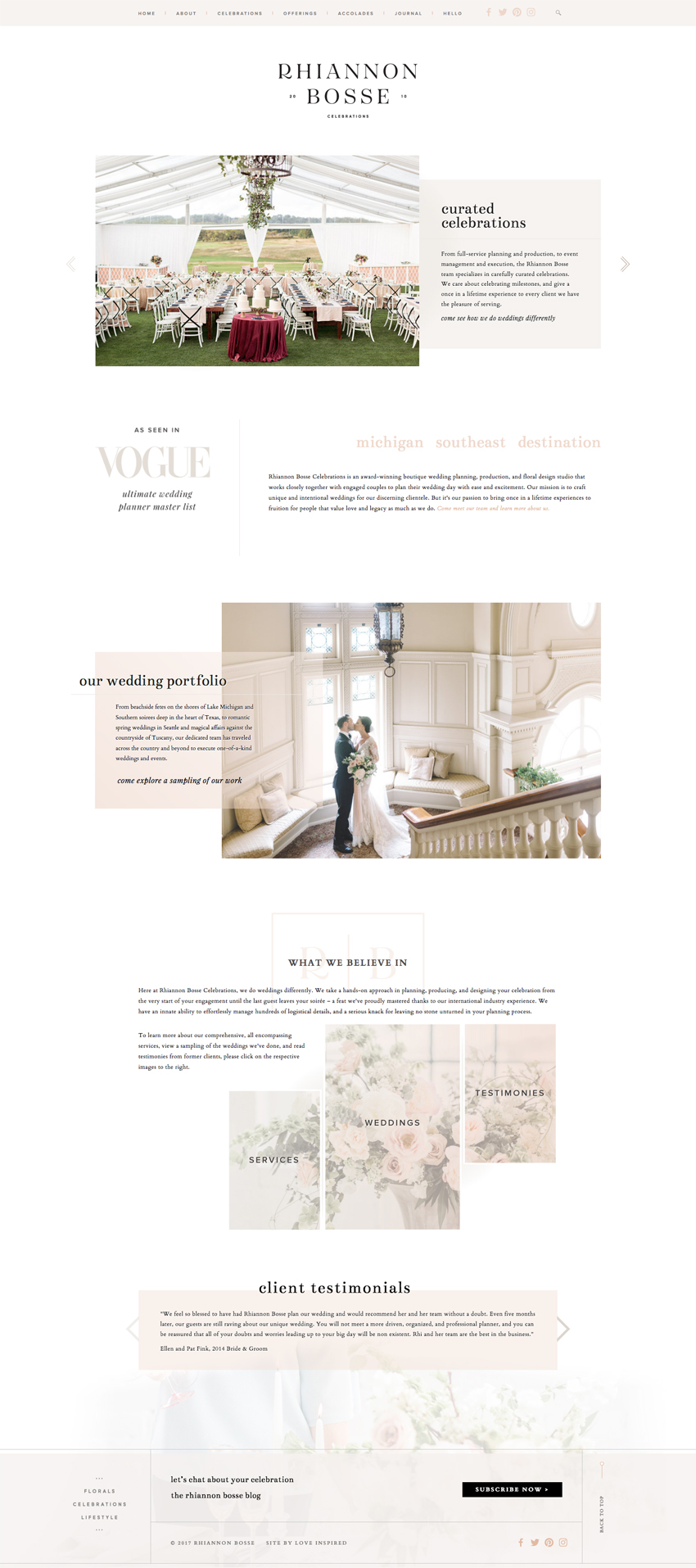 From me to you, thank you for your love, support, encouragement, and business since 2010. The future holds such potential for many more launches, incredible clients and of course, carefully curated celebrations!
With gratitude, Rhiannon