Homemade Pumpkin Spice Syrup
October 2, 2017
I'm not a big pumpkin spice latte fan. I'm not even sure I've ever ordered one for myself at Starbucks like true PSL fans do come September 1st. The thought of drinking my pumpkin and the heaviness of the rich flavor is just too much for my tastebuds. I do however enjoy the aromas of 'pumpkin spice' like clove, cinnamon, and nutmeg. And I sure do love baked goods that include pumpkin in them (as does my husband).
So what's a gal to do? Especially when many, many of her friends happen to love a good PSL?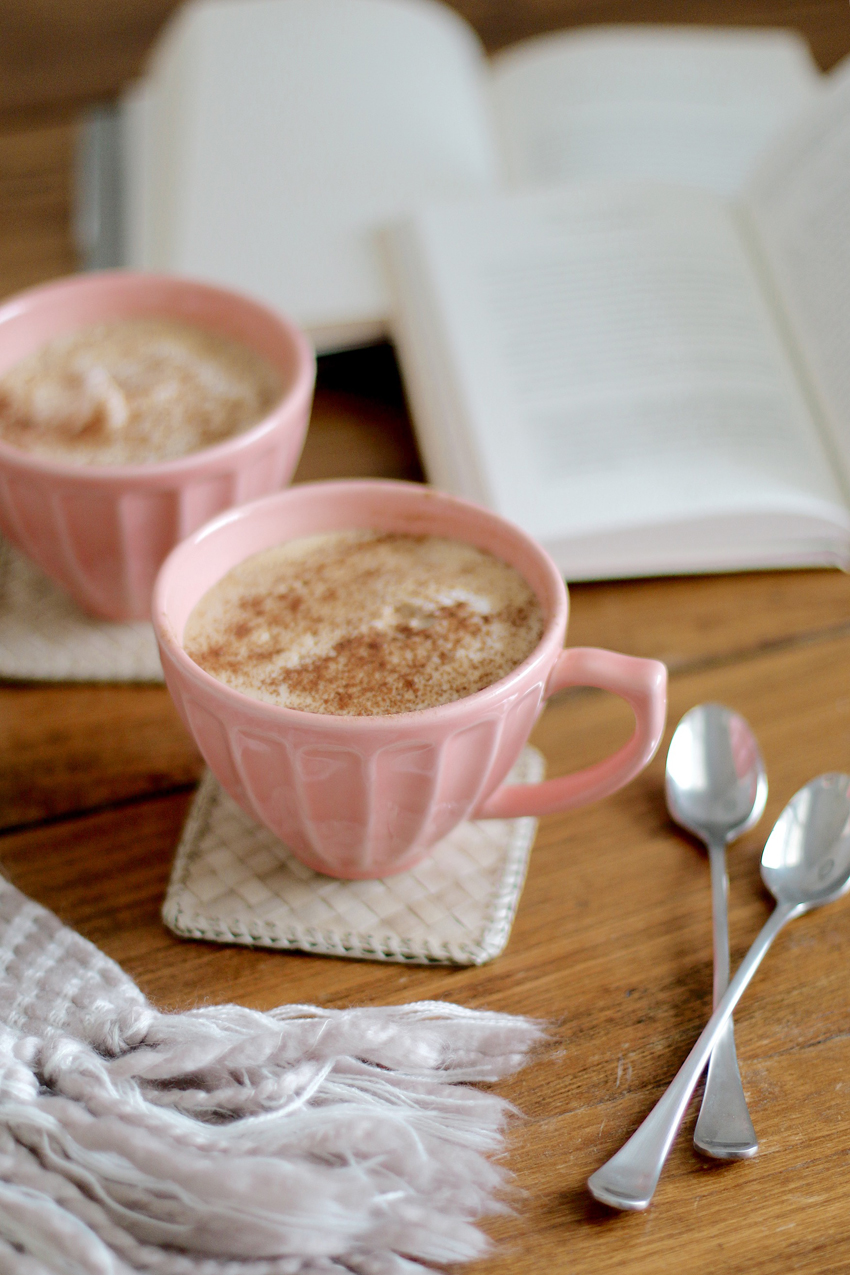 If you've been following along on my health journey over the last 12 weeks you'll know I've become quite savvy in the kitchen. Learning to nourish my body and mind in a radical way has been a challenge and a trying transition into a new lifestyle. But it's been mostly a good transition! There's been payoffs, hope, and healing. I promise this relates to pumpkin spice.
In an effort to find more variety in the kitchen and my diet because I can only eat so many sweet potatoes on a daily basis, I wanted to source out some new plant-based cookbooks. There's something about following a recipe from a tangible book or magazine, being able to look at and touch the pages versus the screen of your phone. Well, Oh She Glows' wonderful book popped up on a friend's social media feed and when I was recently at Target and saw the 20% off sticker I knew I had to snag my own copy. Not only is the content applicable to this current season I'm in but the styling and photography is beautiful. and I can appreciate the book as so much more than a resource.
Since October just started and the much cooler temperatures outside finally make it feel like fall, I've been wanting to try my hand at some rich, seasonal, and festive goodies. Autumn is one of our most favorite seasons to host friends and family in our home and while I don't love PSLs my company sure does! And in full transparency I did taste a little of the syrup in the process of making it (hey, quality control!) and I can tell you this homemade recipe may convince you to love pumpkin spice after all! Maybe it's the lack of sugar in my diet but I was craving my own PSL like crazy after bottling this stuff up.
Homemade Pumpkin Spice Syrup
1/4 cup coconut palm sugar
1/4 cup organic cane sugar
1/2 cup pure maple syrup
1/3 cup pumpkin puree
1 tbsp ground cinnamon
1/2 tsp grated nutmeg
1/2 tsp ground cloves
1/2 tsp pure vanilla extract
sprinkle of sea salt
Over medium heat, whisk together all ingredients in a medium saucepan. Simmer for 5 to 10 minutes, stirring consistently to avoid burning the bottom of the pot. Once the mixture is smooth, remove from heat and let cool. Once cool, store in a container with a lid like a glass mason jar. The mixture will be very thick and the above measurements make about half of a mason jar! Store in the fridge and use within two weeks. You can add the syrup into your daily cup of coffee or if you're a latte kind of person like we are, you can add two tablespoons in your hot espresso before you add your frothed milk. This would also be pretty delicious over some vegan vanilla ice cream. Yes, yes that sounds delightful.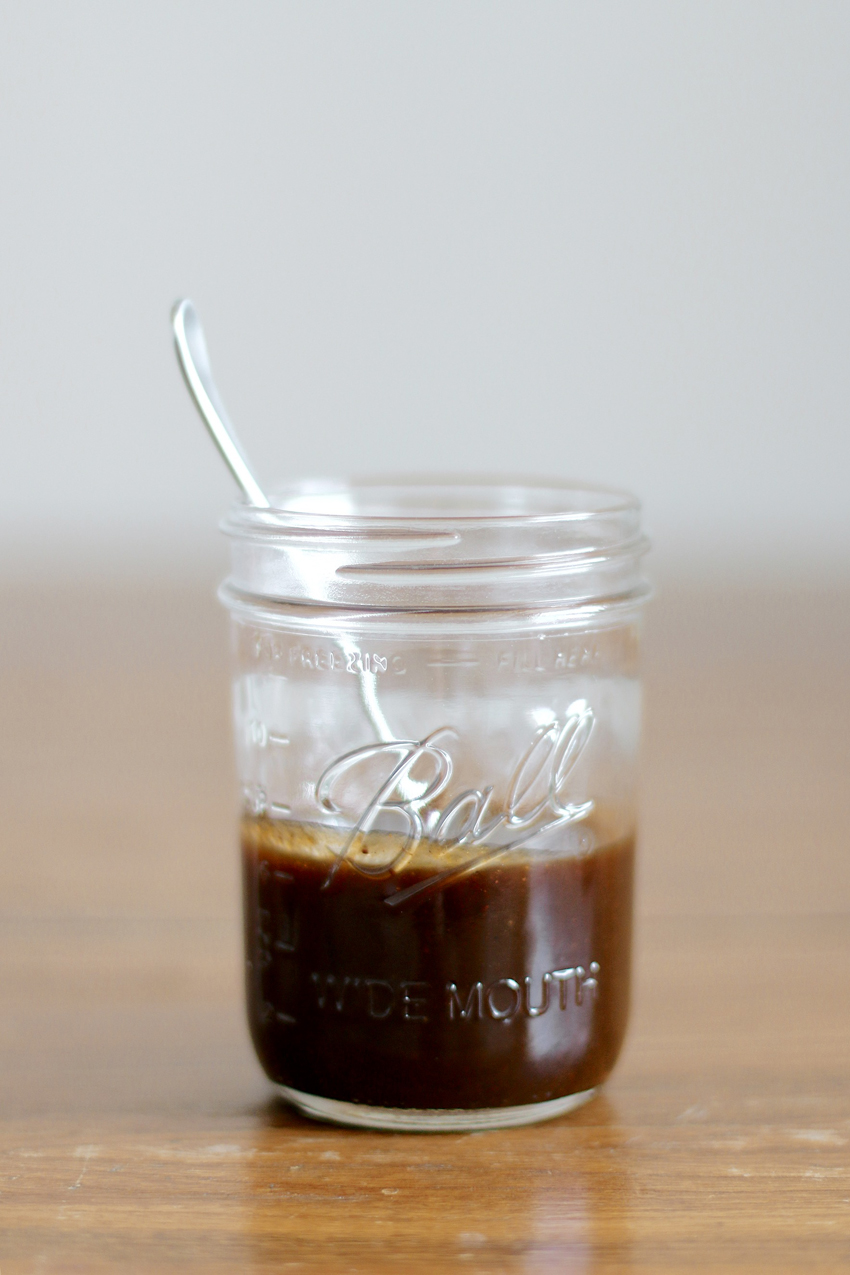 See? It's a pretty thick syrup! I garnished my lattes (one made with regular milk and one with unsweetened almond) with a little bit of pumpkin pie spice and then hand-delivered them to the neighbors as a treat. They were a huge hit!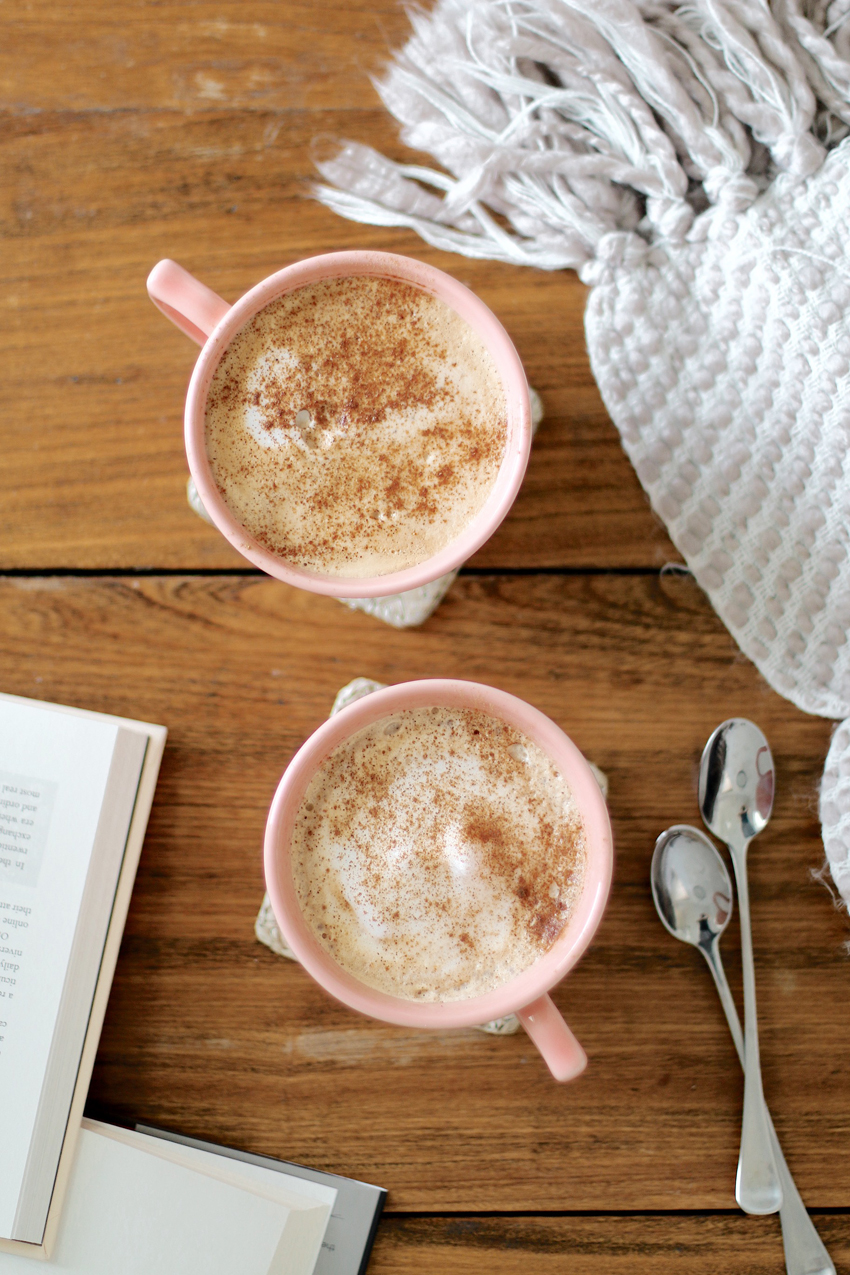 Happy October! Xo