3 Things to Outsource In Your Business
June 19, 2017
One of my favorite books I've ever read is 168 Hours by Laura Vanderkam. This book was such an interesting and impactful read, so much so, I've read it twice. The first time was before I became a parent. And the second time I read the book was about a week before I gave birth. Reading the book in two very different seasons was like looking at it with fresh eyes both times, and I would consider reading it a third time in the future. Maybe when we grow our family again? I could imagine this being a helpful book to soak up when you go from one child to two!
If you struggle with time management, scheduling, feeling like you're spread too thin with commitments (and life), or find youself in the trap of glorifying busy, then I predict this book will be a game changer in your world. The tangible advice in this book let alone Vanderkam's findings in her extensive studies truly changed the way I spend my time. And it inspired this updated post I'm sharing here today. More below to soak up!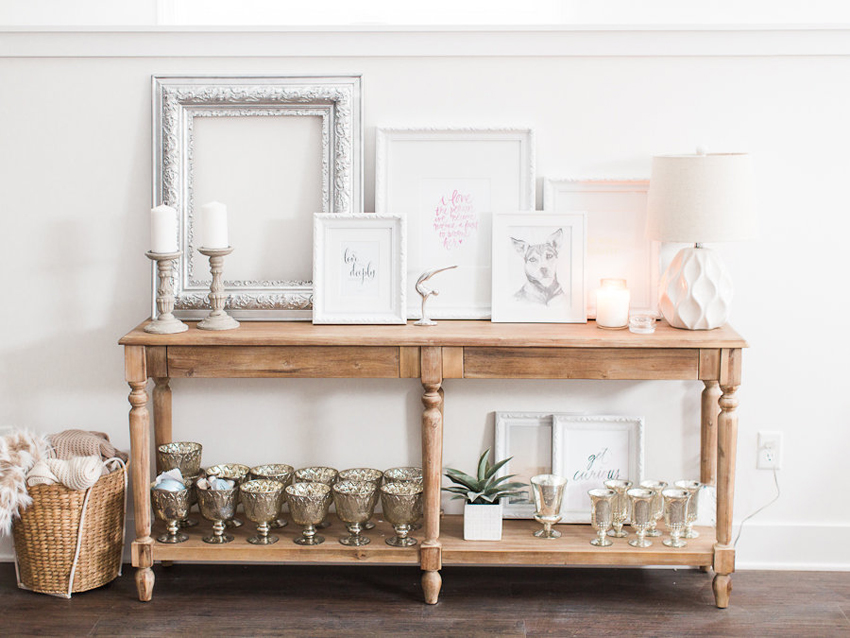 One of the parts of the book that I really love is the chapter on Minimizing, Outsourcing or Ignoring things that suck up too much time in your precious 168 Hours (which is the time we ALL have in any given week). It's tricky to talk about time management without getting too much into setting good boundaries but I've always loved this approach to thinking about my time. If something is a bore, too hard, not within my core competencies or sucking up the valuable time to do what I love most, I've always been a fan of minimizing, outsourcing or ignoring it.
While there are inevitably some things you cannot minimize, outsource or ignore, today I wanted to share the top three things I outsource as a small creative business owner. These are three things that have provided me with tremendous peace over the past almost eight years of business ownership while also allowing my business to grow and flourish in intentional ways. Also, note these items are things that work for me and are contingent on the kind of business I have. I do not have employees on payroll or a studio space that comes with additional expenses nor do I have any plans in the near future to grow my business; I'm very much in a maintenance stage and that feels really good. But these three things below are still items I find very worth the extra investment to outsource.
TOP 3 SMALL BUSINESS ITEMS TO OUTSOURCE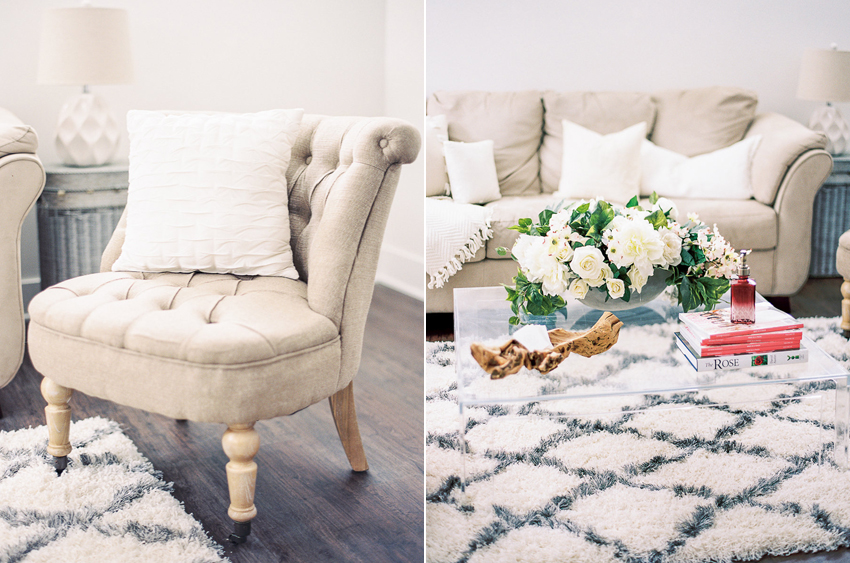 01. A Bookkeeper & CPA


Hiring someone to help me manage my receipts, expenses and taxes is hands down the one thing that has given me much peace as a business owner. I would be completely lost in a sea of receipts, numbers, and legalities if it weren't for my bookkeeper and CPA. Essentially the two work in tandem together. My bookkeeper gets my monthly categorized receipts and expenses. Any penny I spend related to my business goes to her to be filed and organized. Then my CPA gets these organized reports in March to be prepared for filing. For many small business owners doing their own bookkeeping works out great! I salute you! For me, sitting down and spending time categorizing receipts and making sense of numbers and cross checking what goes where is not worth the exchange of time and stress it would result in. So I pay my bookkeeper per month, pay my CPA a nice fee once a year to manage our taxes and I'm a happy girl knowing I have professionals on my side helping keep my business in order on the back end.
If you are interested in hiring a bookkeeper I would highly recommend asking your local colleagues for leads (that's what I did). There are many bookkeepers who specialize in small creative businesses and pending your work load would be happy to take you on (or suggest someone else they may work with or know). An added bonus is finding someone local to you so you can meet with them and really get to know them on a personal level. I loved being able to explain my business model to my bookkeeper when I first hired her because I was able to explain things to her that made sense when it came to organizing my receipts. For example, when I categorize things under 'editorial shoots' she knows exactly what this means and where to put those expenses.
02. A Lawyer

I remember many years ago when I rebranded my business under the Hey Gorgeous name it was mere weeks after my launch I got a phone call that made my heart drop. Someone oversees had stolen my logo and business name and was printing it on their products. Said products were being sold into the hands of customers around the world! I was very disappointed and felt a little taken advantage of. This wasn't the first time my work, likeness or ideas had been stolen (and it wouldn't be the last) but it felt really insulting after I had invested so much heart, money and time into this particular rebrand.
My first instinct was to reach out to this person and confront her on her wrongdoings but that impulsive thought wouldn't have done much for me. So I reached out to my lawyer instead. She is the same person who has helped me with trademarking company names, managed contract changes over the years, and given sound advice on how to handle emotional situations like this that can go south pretty quickly without neutral guidance. While my lawyer doesn't personally work for ME in-house, she has been my go to for legal issues for many years and the bonus here is she knows me, my brand, the clientele I serve, the way I operate, the services I provide, etc. When we talk about new issues that need her attention I don't need to waste time filling in her on who I am which is helpful in the interest of cost. Because lawyers are not cheap! But again, the peace of mind having a knowledgeable expert in my court when it comes to protecting my business and doing things as responsibly as possible is worth every penny.
03. Contracted Workers
I really dislike spelling this out like so but the legal terminology for the gals on my team is as such. Because our team is small and we service only 4 to 5 couples per year, it does not make sense in any capacity to have full time or even part time employees on my team. Should I ever take the plunge on a retail space or change my business model to accommodate closer to 20 events per year that would be different but for now, it's not something that makes sense. So I have two incredible women on team who are legally contracted workers but in theory, a big part of our company culture and a pivotal part of making what I do possible. When I made the shift to take on larger events a few years ago and started incorporating a full service boutique approach to my process, I knew I wouldn't be able to execute things single handedly so I worked really hard to find women who would work hard and could be trusted. As we roll forward in our fifth season together I can't help but feel such gratitude for these women.
So what are contracted workers exactly? Contracted workers do exactly what it sounds like they are hired to do! They are contracted by a business (me) to come and offer specialized talents/services for pay (so for RBC this means working in the area of floral design, event set up and so forth). Many industry colleagues use the term 'freelancing' when looking for help with events as many business owners do not actually have full time employees on payroll but a freelancer has a similar role to that of a contracted worker.
If you're interested in more of the nuts and bolts of contracted workers, Michelle Loretta from Sage Wedding Pros is a really great resource and her blog has some great content on this very subject. Beyond contracted workers, there are interns and employees, what to pay people and how to protect yourself, and these are all really tricky areas you should educate yourself on. Or reference my points above on having a great bookkeeper and lawyer who can also make sure you are 1. having your workers fill out the right paper work and documenting what you're paying them in the right places and 2. protecting your business in any way possible since contracted workers technically are free to run their own businesses and/or work for other businesses.
Some other notable items to outsource?
Branding services, SEO, website and blog management, project management systems and newsletter assistance, financial mangement, and so much more. The great news is there really is a large pool of resources and tools out there to help your business succeed and run efficiently which allows you to focus on your craft and talents. I know I started my business to serve others well and make celebrations as remarkable as they deserve to be. This doesn't include swimming in a frenzy of receipts every April, trying to find wonky legal advice on social media, or investing in people working illegally for me so I urge you too to think about some things you can outsource with your business to be stronger and more profitable.
What are some ways you minimize, outsource or even ignore things within your business? I'd love to know!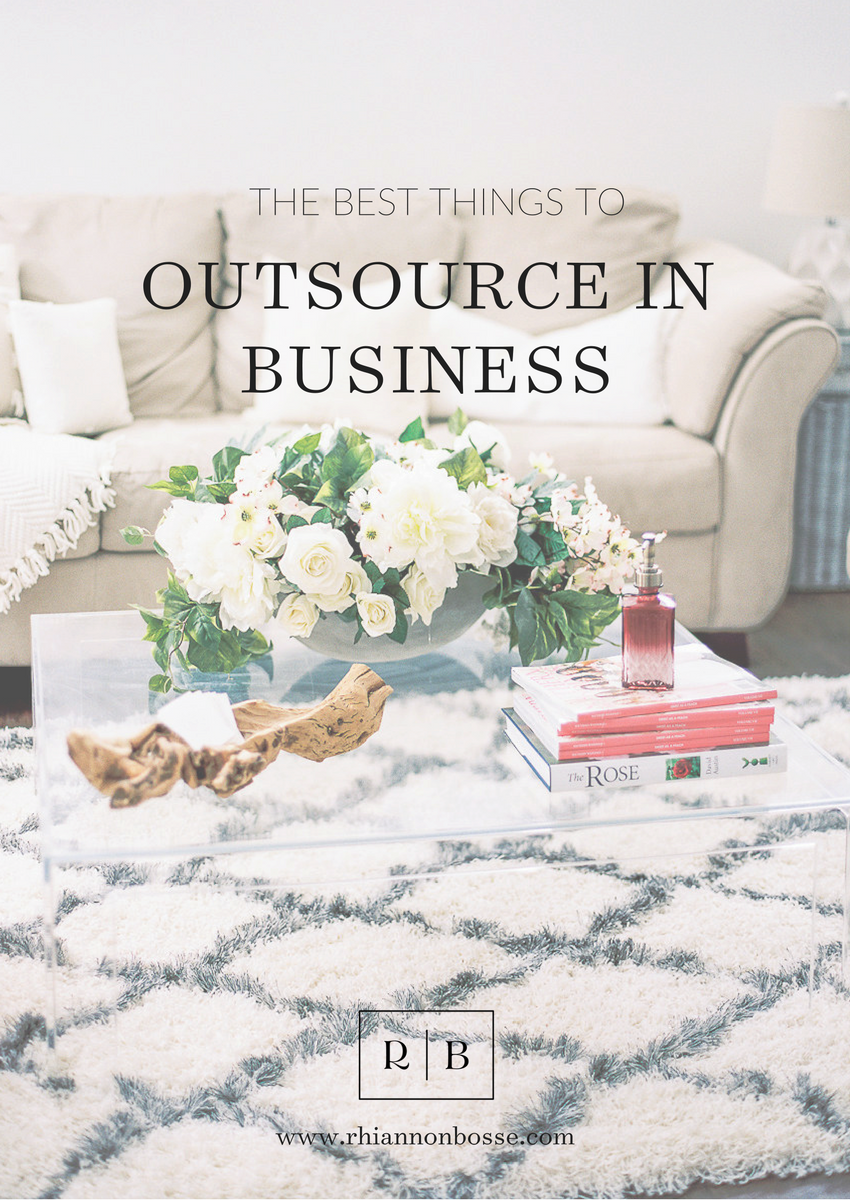 Oh, and if you haven't already please sign up for our biweekly newsletter over here! I'd love to have you.
Photographs by Samantha James Photography