Looking Ahead to 2017
January 6, 2017
Looking Ahead to 2017
"Remembering that I'll be dead soon is the most important tool I've ever encouraged to help me make the big choices in life. No one wants to die. Even people who want to go to heaven don't want to die to get there. Your time is limited, so don't waste it living someone else's life. Don't be trapped by dogma, which is living with the results of other people's thinking. Don't let the noise of others' opinions drown out your own inner voice. Have the courage to follow your heart and intuition. They somehow already know what you truly want to become."
– Steve Jobs, 2005 commencement speech, Stanford University
Steve Jobs' legacy has inspired many people, myself included. His tenacity for bold decisions and inevitably inspiring ways have always made me tick. There's a torn out piece of a Restoration Hardware catalogue which I have kept in my planner for years now, and on it is a note from the chairman and c0-chief executive officer, Gary Friedman. He shares how Steve Jobs' famous 2005 commencement speech at Stanford University has inspired his team which is pretty cool if you think about it. A guy who revolutionized how we digitally operate and use electronics, inspired a high end home furnishing company! Of all things. That's the awesome thing about impressionable people and the impact we can have on others.
The tear out is weathered and the catalogue paper soft now. I think a lot about that speech and read Gary's note quite often. The part at the end of his note has always resonated with me the most, '…those people who are crazy enough to believe they can change the world are the ones who usually do.'
I love that so much. Maybe I won't change the world as a whole but I can certainly strive to change parts of it and it starts within my own world. My world at home with my family and my son, my world within my business which extends to my clients, their families, and friends, my world here online and the influence I have on readers, people who comment, people who share my posts, and like, engage, or pin images, my world through my workshops, my world with each of my friendships. Even my world when that very space collides with others out at the grocery store or in line to get coffee. We are given endless opportunity in life to change the world or at the very least, to believe we can. The key is understanding that the 'world' starts within.
. . .
I made a lot of goals for 2017. They are tangible, detailed and measured. Some are achievement goals and others are habit goals. Some will be pretty easy to achieve and others will be flat out difficult even if I give it my all. Some will also include a little bit of luck but more on that later this year. I took all of December to work through Michael Hyatt's Best Year Yet modules to do the ground work in uncovering the kind of life I want to live. Then I broke down what I need to do little by little to get it done.
In 2017 I want to spend more time with my head down, working smarter to cultivate my ideal life. And less time talking here and online about what that looks like. We can all talk the talk, but can we walk the walk too? Meaning, writing out my ambitions and talking about how wonderful they are is great but that will be so much more rewarding to share when those things become my very own reality throughout the next coming 12 months (and in some cases beyond because many of my goals are actually things I hope will become habits to enrich my life for the next 50 years).
So my encouragement to anyone looking to set goals this year or anyone who has set goals and already feels like they aren't good enough compared to everyone else's, is to get out of your own way. Log off social media for a few days, forget about being accountable with others if that feels like too much to keep up with, don't worry about having the latest and greatest way to track what you want to get done, and just go forth and do. Be crazy enough to believe you can change the world. Keep your head down, open your heart, and take that first step.
I'm right beside you.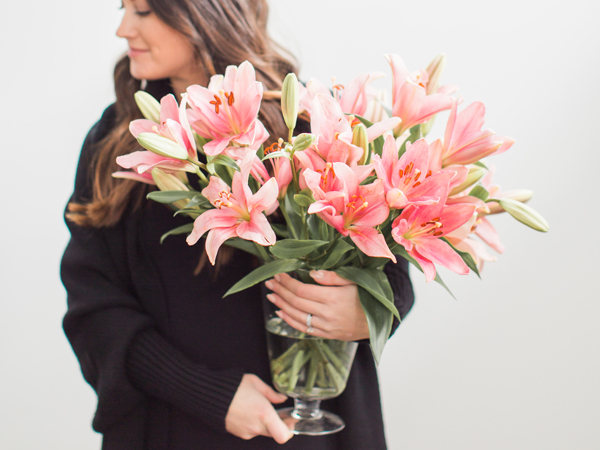 Happy 2017, everyone! Cheers to a fresh start and endless opportunity to pursue what matters.
Photo by Samantha James Photography from this day.