5 Tips for Better Work Productivity
February 11, 2014
If you're anything like me, you have lots to do in a little amount of time on any given day.
While I haven't quite perfected the art of managing my time, I have discovered a few tips and tricks that have helped me stay more in control of my day. Below are the things I've both learned over time through trial and error, and in discussions with friends, colleagues and other business owners who also deal with the tricky daily task of balancing work with personal time.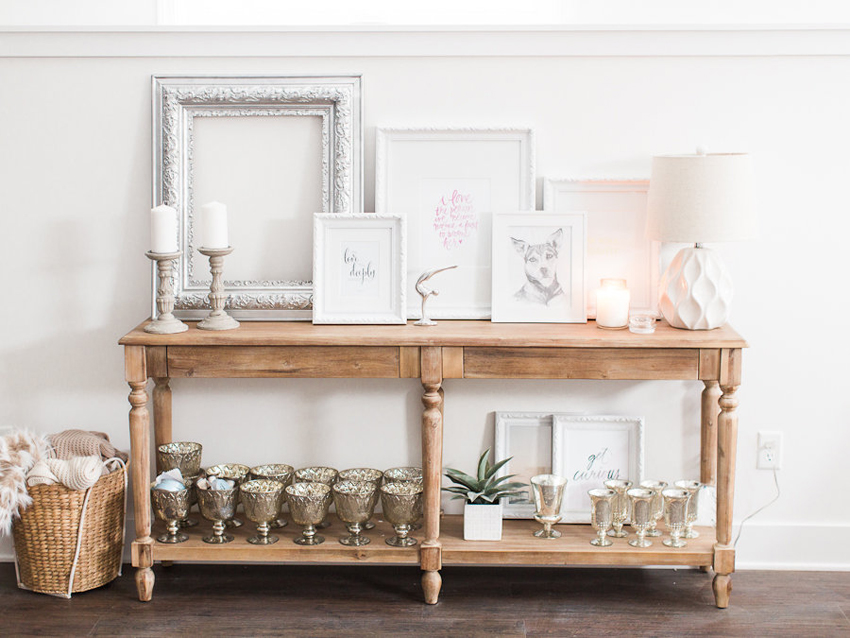 Get Up Early
Seems fairly self explanatory right? But when I say early I mean early, like 5:30 – 6:00 am early. My Dad is a very successful and hardworking business man. I remember as a young kid being aware of him always being up before I was each morning, but it wasn't until I moved back into my parents basement when I graduated college, couldn't find a job and then decided to go back to graduate school, that I realized what early truly is. My basement bedroom was directly under where his office chair sat and when I noticed those chair wheels started rolling around 5:00 am each day, I realized there was a direct correlation between getting started early with your day and getting your work done. Side note: I also always feel like I'm ahead of the game when I start my work a bit earlier. No one is calling or emailing me at 7:00 am so I'm usually a bit more productive in the wee hours of the morning.
Build Your List At Night
Your list of tasks that is. Sometimes I forget to do this crucial prep step because I just want to hit my pillow at night but then I spend my mornings rushing through the things I have set aside for pleasure (like my devotional time, time to say good morning to Andrew, a hot shower or bath, getting dressed in real clothes). Instead of knowing what awaits me in my office I feel frazzled and rushed to get into my office to process all the things I have to do. Which wastes time and starts the day off on a terrible foot. Let it all out at night so you can go to bed clear headed and have a list of tasks to start with in fresh in the morning. Even better, keep your list concise and attainable so you can set yourself up for success. Start with three items per client/project/group, etc.
Figure Out Your Flow
This might take a while to do but once you figure out a scheduling formula that makes sense for you, it's easy to book appointments and strategize when you can get projects done. For example, if I go to a meeting anytime before 3:00 pm, I know after said meeting my levels of productivity are going to be really low. As in, my work day is done. Once I realized this pattern in my behaviors I've tried to schedule all meetings outside of my home in the afternoons or evenings. I work harder during the day to get my work done before the meeting and can give more of my attention to my 'date' because I'm not distracted by the work I could be doing if I were in my office. I also do my best to always start my work week with a bang by compiling emails on Sunday night, saving them to my drafts folder, then rereading and sending on Monday morning. When you send 35 plus emails within 15 minutes of one another on a Monday morning how can you not feel like superwoman? Yup my secret's out.
Find Simple Pleasures
My simple pleasure used to be Starbucks. Remember that? Then that simple pleasure turned out to be a tad expensive so I started making coffee at home. It's simple, easy and a tad cliche but coffee at home either in the morning or around 3:00 pm in the afternoon, is for me a great way to feel perked up and content. Same goes for a fresh smelling candle, a 10 minute snuggle with our pets, a texting break with a dear friend, or a jam fest to Pandora, turned up at the highest volume. When you work at home, alone, day in after day out, doing the same list of tasks, things get mundane and tedious. Simple pleasures regardless of how simple they really are, allow you to reward yourself in small doses and refresh your mind so you can finish out your day on a positive note.
Accept Defeat
Guys, seriously. Some days, you CANNOT do it all. This is the biggest thing I've had to accept over the years. Some days, I won't answer every email, I won't put real clothes on, I won't cross one single thing off my to do list, I won't eat lunch or drink a drop of water. And that's OK, when you learn to accept that you're human and you can't run on autopilot every single day of your life. I look at it this way; if I'm going to spend a good chunk of my time on the weekend working on clients design proposals because I felt inspired then and knew I could crank out some good stuff (again my choice), I'll feel comfortable calling it quits on Friday at 2:00 pm in the afternoon when I'm feeling overwhelmed and in need of a break. When you know you need to step away, do it. Accept defeat. Grab some wine or a cheeseburger (or both). And make tomorrow a better day.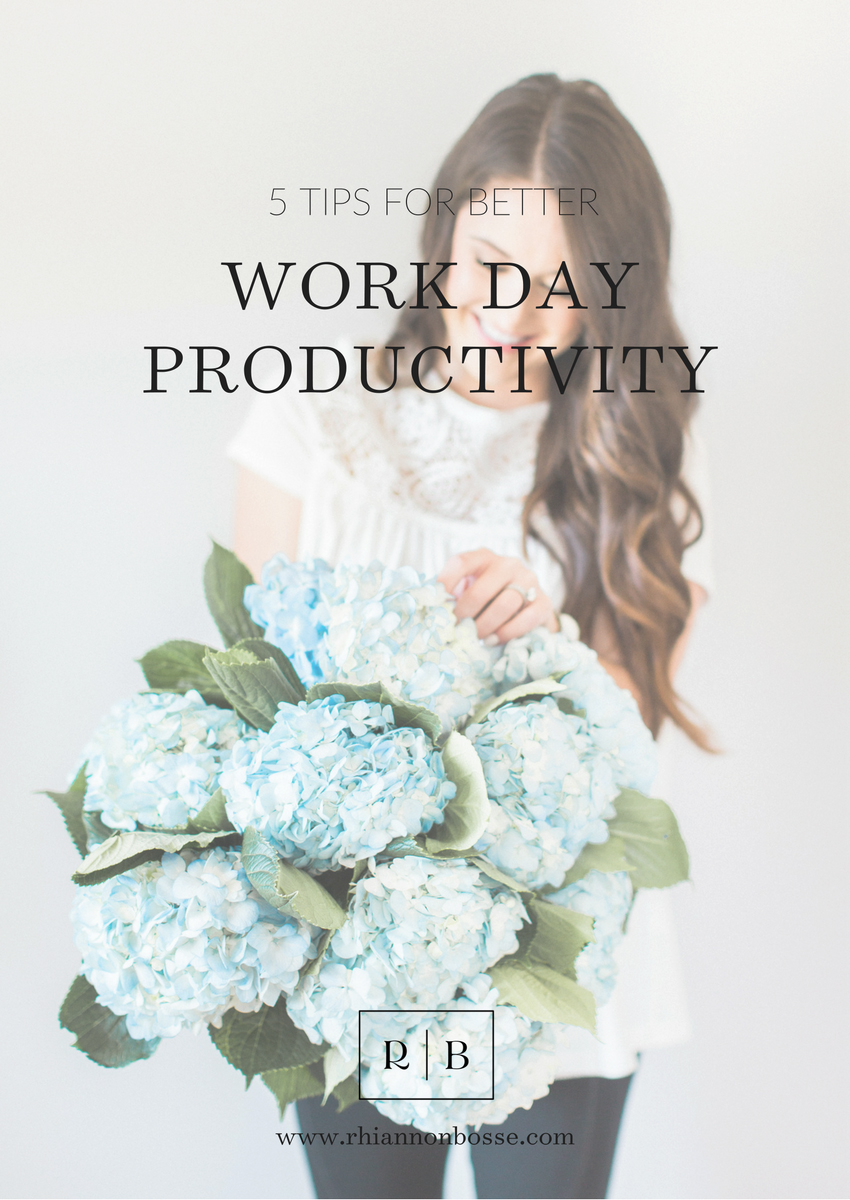 Do any of you have some stellar work productivity tips to share? I'd love to hear some new ones!